GSW Development s.r.o.
We provide our customers with top-level services with added value which fully satisfies all customers.
Are you looking for IT specialists?
If you lack your own resources, contact our company and ask for specialists who are either absent on the labour market or whom you cannot employ for your projects for the long term.
Advantages:
costs are known in advance (according to pre-concluded contract)
costs are limited in time (specialist's engagement period)
saving of personnel costs associated with the recruitment of specialists, their education, training and all bonuses
no problem regarding what to do with the specialists when the project is finished
opportunity to engage specialists with rich experience from various projects from various sectors
knowledge passing from the engaged specialist to the customer's whole team
Are you an IT specialist and looking for a job?
Specialists who are able to join our customers' expert teams or independently implement our customers' plans.
Advantages:
We can adapt dynamically and flexibly to our customers' needs
We collaborate both with individuals and with the whole teams of specialists
We examine the specialists at internal interviews (tests) or provide them with further education in external courses
We conclude individual contracts with people, especially those with international experience
We have built a network of collaborating companies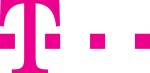 The company was established in 2005 as an entity based on Czech capital. Since its foundation, our company has been focusing on fostering companies with the core business largely depending on precise support of information and communication technologies. At the beginning, the cooperation consisted mainly in providing individual top specialists whose knowledge and expertise were utilized by our customers to support their teams.
In the following years our customers were meeting their needs by engaging groups of experts who mostly independently solved the assigned areas and applications within the systems. The teams were composed not only of developers but also of analysts and architects.